Analysis of the Monthly Shrimp Wholesale and Ex-Vessel Prices in the Gulf of Mexico States

Wholesale prices are UB Shrimp, Wild, Gulf of Mexico, Domestic White, in dollars per pound. The ex-warehouse prices ($/lb) are prices reported by the Urner Barry Comtell of the wild GOM white shrimp (P. setiferus) species traded in the West Coast or East Coast. The height of the ratio of the shrimp prices at the dockside and wholesale levels above 1.00 shows the margins of the wholesale prices over the dockside prices of the specified shrimp product harvested from the Gulf of Mexico. It should be noted that the GOM dockside prices cover all Penaeid shrimp species while the GOM wholesale prices refer only to GOM white shrimp (P. setiferus) only.
Ex-vessel prices are in dollars per pound, Penaied species only, headless. 
Source of raw data: NOAA Fisheries Service, Southeast Fisheries Science Center. Legend: Eastern - Florida West Coast;  Northern - Alabama, Mississippi and Louisiana;  Western - Texas;  Count - number of shrimp per pound. 
.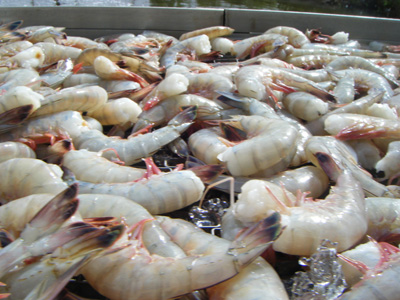 Fresh Mississippi shrimp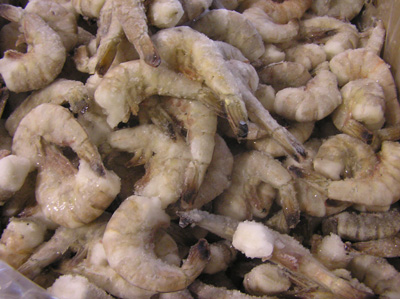 Frozen Mississippi shrimp
For the Gulf of Mexico Monthly Shrimp Landings (click this link).
For the Gulf of Mexico Monthly Shrimp Ex-Vessel Prices (click