2022 US MUSSEL AQUACULTURE INDUSTY
This presentation shows the over-all trends in U.S. mussel aquaculture production and farmgate values. U.S. aquaculture data are available from 1984 to 2019. Values beyond 2019 are predicted using econometric models developed by Dr. Posadas.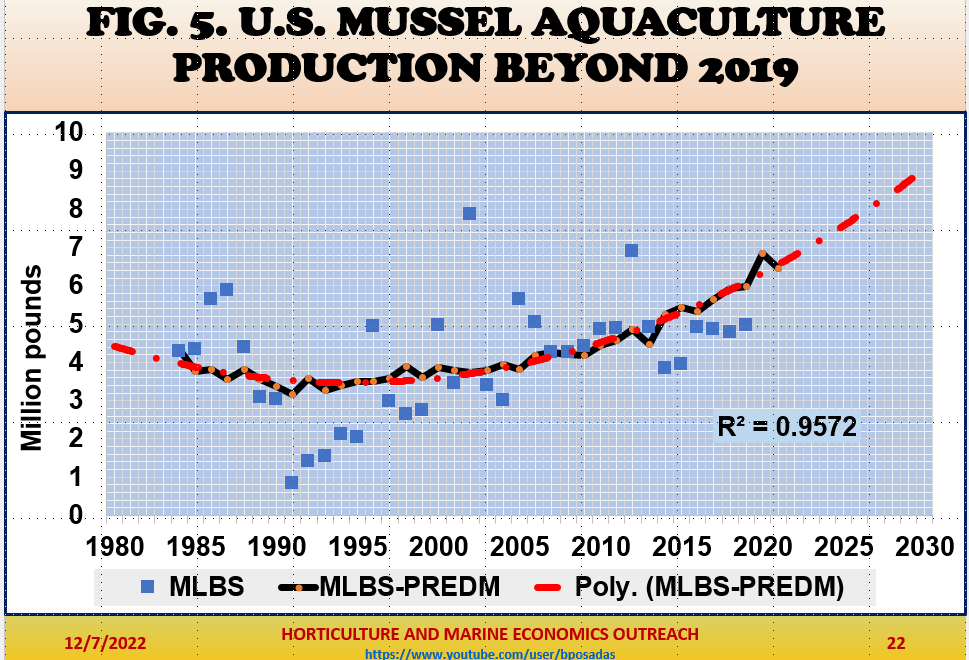 Three time-series data on annual mussel production are shown.
The blue dots show the actual FAO-data on annual production up to 2019.
The black curve portrays the OLS-estimated annual production up to 2021.
The red-dotted curve represents the Excel-generated polynomial trend for annual production up to 2030.
Overall, annual blue mussel production is expected to rise during the next decade.